Collapsible content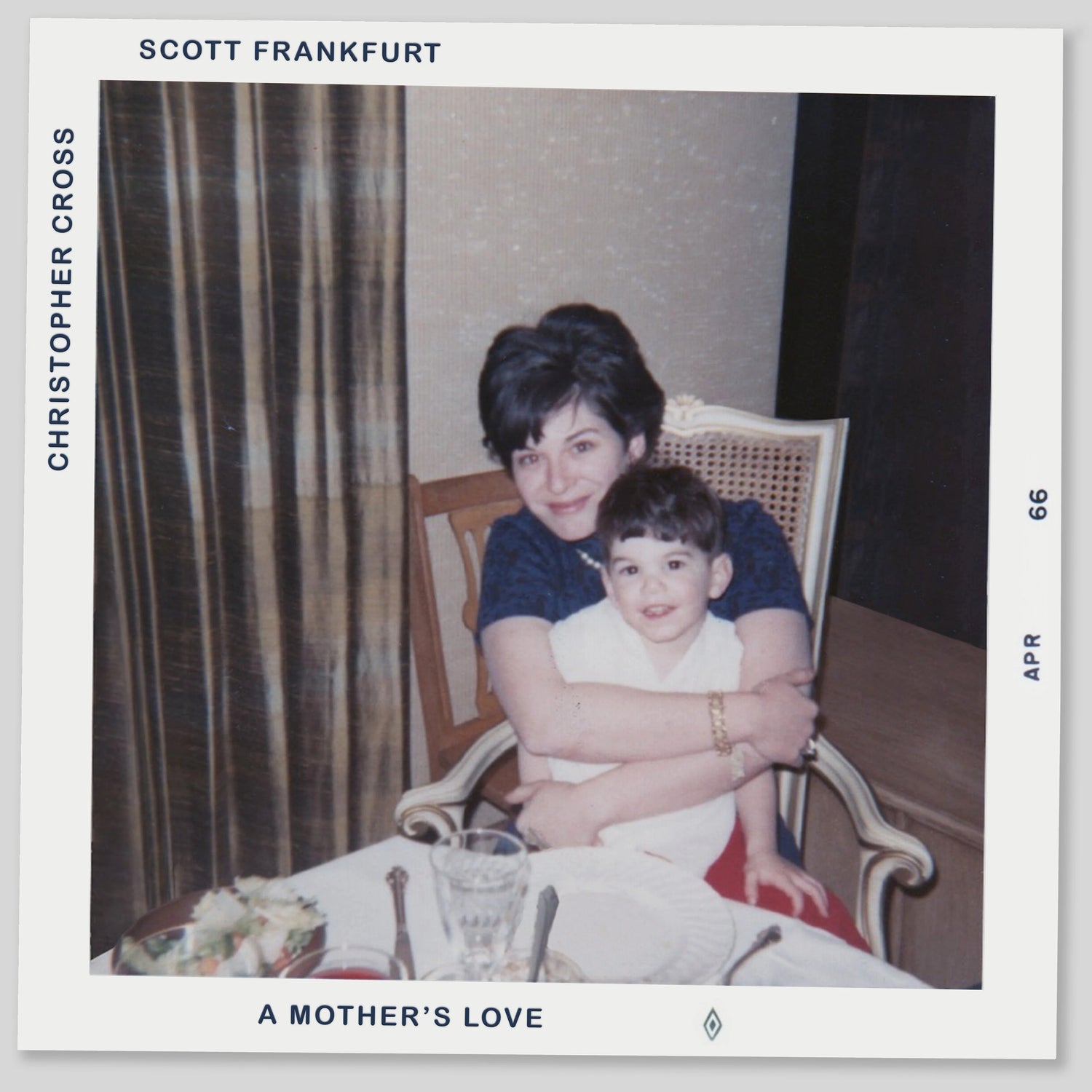 LYRICS

CONJURE UP THE STRONGEST CASTLE
ASSEMBLE ALL THE MEN OF BATTLE
FILL THE STORES; GATHER PROVISIONS
ENCRYPT THE LOCKS; MAKE THE DECISIONS
IT'S A STRONG PLAN BUT IT WON'T WITHSTAND
A MOTHER'S LOVE

BOGEYMAN AND THUNDERSTORMS
NO HOUSE TO KEEP YOU WARM STAY LOW;
HOLD ON TIGHT IGNORE THE HOWLING IN THE NIGHT
YOU'LL BE ALRIGHT; YOU'RE SAFE IN A MOTHER'S LOVE 

ALL THE FIGHTING, AND ALL THE SCREAMING
SLAMMED DOORS, AND HEARTS LEFT BLEEDING
DROP OFF THE KIDS; THE MEALS ARE ALL MADE
DRIVE DOWNTOWN SO THE BILLS GET PAID
WE WERE OBLIVIOUS BECAUSE OF A MOTHER'S LOVE

THE WANDERING ROSE, JUST FOR ME
A PERFECT SIGN OF YOUR TRANQUILITY
I KNOW IT'S YOU ON THE THORNY SPRIG
LOOKING IN ON MY LATEST GIG
LIKE YOU ALWAYS DID YOU CAN'T DENY
A MOTHER'S LOVE


Copyright © 2023 Bleach Bros. Music (BMI)
All Rights Reserved.
www.scottfrankfurtstudio.com
LINER NOTES

Bonnie Ellen Frankfurt, aka mom. She passed heavenward 2017, and I miss her more each day. Took a long time for mourning to kick in – but I have finally let it out. A Mother's Love arrived virtually intact – all at once – a four-verse pastiche without a chorus. It's four ideas: Verse 1 sets forth the idea that no matter what power or defenses one can muster, a mother's love will break through. The second verse proffers the idea that a mom who might find herself without a roof over head will become the roof. The third verse hits close as it shadows a mom who absorbed a lot of negativity of her marriage made all the meals, worked full time and did so without her kids even being aware of what was happening in the house - providing a mental and physical shield. The fourth verse implies a real life rose that keeps making yearly solo appearances in my control room window at the studio since she died - and each year I sense her "looking in."

I do not like the sound of my own voice but my wife and younger sister refuse to let me put a singer on it. However, I had to try...lol...and invited my friend Christopher Cross to sing the song. He refused on the same grounds "Scott man, you have to sing it - it's like a Jimmy Webb thing – it's so personal and meaningful." In the end he graciously gave in and sang the third verse and played a brilliant solo on the first take that – he thought was a warmup – but I had to have it! It expresses the love without the "thinking." Thank goodness he was in record.

Dedicated to Bonnie-mom, who could really work over a deli counter, who could take over 350 wpm on a stenograph while sleeping, who went to every gig, supported the dreams of her kids (so many cymbals), always ready for a good time and had gorgeous handwriting. The drums at the fade are especially for her. I can't wait to see her in the heavenlies!
CREDITS

Music and Lyrics | SCOTT FRANKFURT

Vocals | CHRISTOPHER CROSS & SCOTT FRANKFURT

Acoustic and Electric Guitar Solo | CHRISTOPHER CROSS

String Arrangement and Orchestration | GRANT FONDA

Violin & Viola | LUANNE HOMZY

Cello | CHARLIE TYLER

Rhodes, Gretsch Drums, Synths | SCOTT FRANKFURT

Copyright © 2023 Scott Frankfurt (BMI) and Bleach Bros. Music (BMI) All Rights Reserved.
www.scottfrankfurtstudio.com
Copyright © 2023 Scott Frankfurt (BMI) and Bleach Bros. Music (BMI)
All Rights Reserved.
www.scottfrankfurtstudio.com
Regular price

Sale price

$1.29 USD

Unit price

per