Collapsible content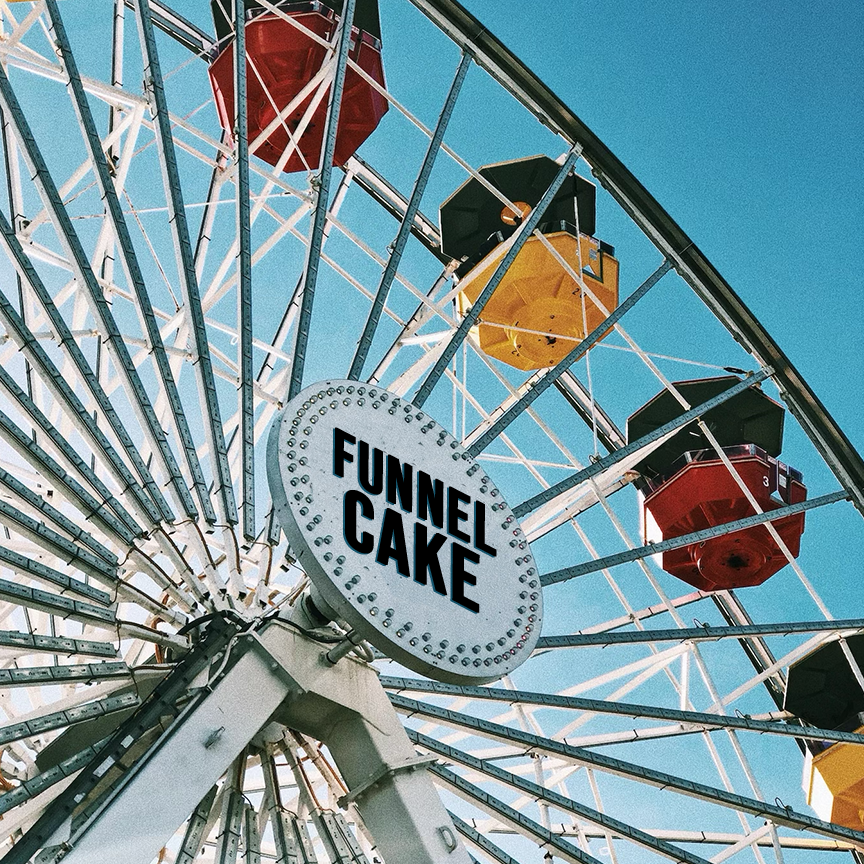 LINER NOTES

From 2022-2023 I was immersed in the Motown sound and story, as I was working with The Temptations, including the great Dr. Otis Williams and Smokey Robinson, recording and mixing their 60th anniversary album; then with Shelly Clark & Honey Cone, Kathy Bristol Gordy, and Claudette Robinson - along with constant press events for Otis held at Scott Frankfurt Studio; a front-row seat hearing amazing stories from Otis and Shelly Berger (the famous manager of The Temptations). The feelings percolated and jumped out as a song I didn't expect during a "no o'clock" in the morning writing session… almost completely intact! I love when that happens!

The bass line came first and the groove brought me back to the joy of a first date and those first feelings for my wife Sharon, walking on Santa Monica Pier and sharing a Funnel Cake. It's as pure and simple as sugar and a sunny day - and there was just NO WAY I wouldn't do horns for this track.

Enter the mega-triple-threat talent of Scott Mayo who wrote a perfect "Stax" style horn chart and then brought his blinding-hot pals Javier Gonzales (Trumpet) and Kristian Foreman (Trombone). I still can't get the smile off my face from that session. As if that couldn't get better - Ellis Hall agreed to sing it. His spirit and musicality are at another level. I am so blessed to have had that time with him, and also thanks to Leighala his manager (and lovely wife) who made this happen.

Fun Fact: The session occurred almost 10 years to the day that I met Ellis at my house where he performed for my friend Eric Persing's birthday (Spectrasonics). On session day, we were also reunited with SFS alum Hannah Monroe who was on staff at the time of the Persing event. She is now a photographer and spontaneously documented the session. Full circle moment!
CREDITS

Music and Lyrics | SCOTT FRANKFURT
Lead Vocals | ELLIS HALL
Clavinet, XK Organ Overdubs | ELLIS HALL
Drums | VICTOR INDRIZZO
Bass | SEAN HURLEY
Guitars | ANDREW SYNOWIEC
Steinway, B3 Organ and Synthesizer | JEFF BABKO
Saxes and Horn arrangement | SCOTT MAYO
Trombone | KHRISTIAN FOREMAN
Trumpet | JAVIER GONZALES
Backing Vocals | SHARON FRANKFURT AND "ROBO-CHICK"

© 2023 Scott Frankfurt (BMI) and Bleach Bros. Music (BMI)
All Rights Reserved.
www.scottfrankfurtstudio.com