Collapsible content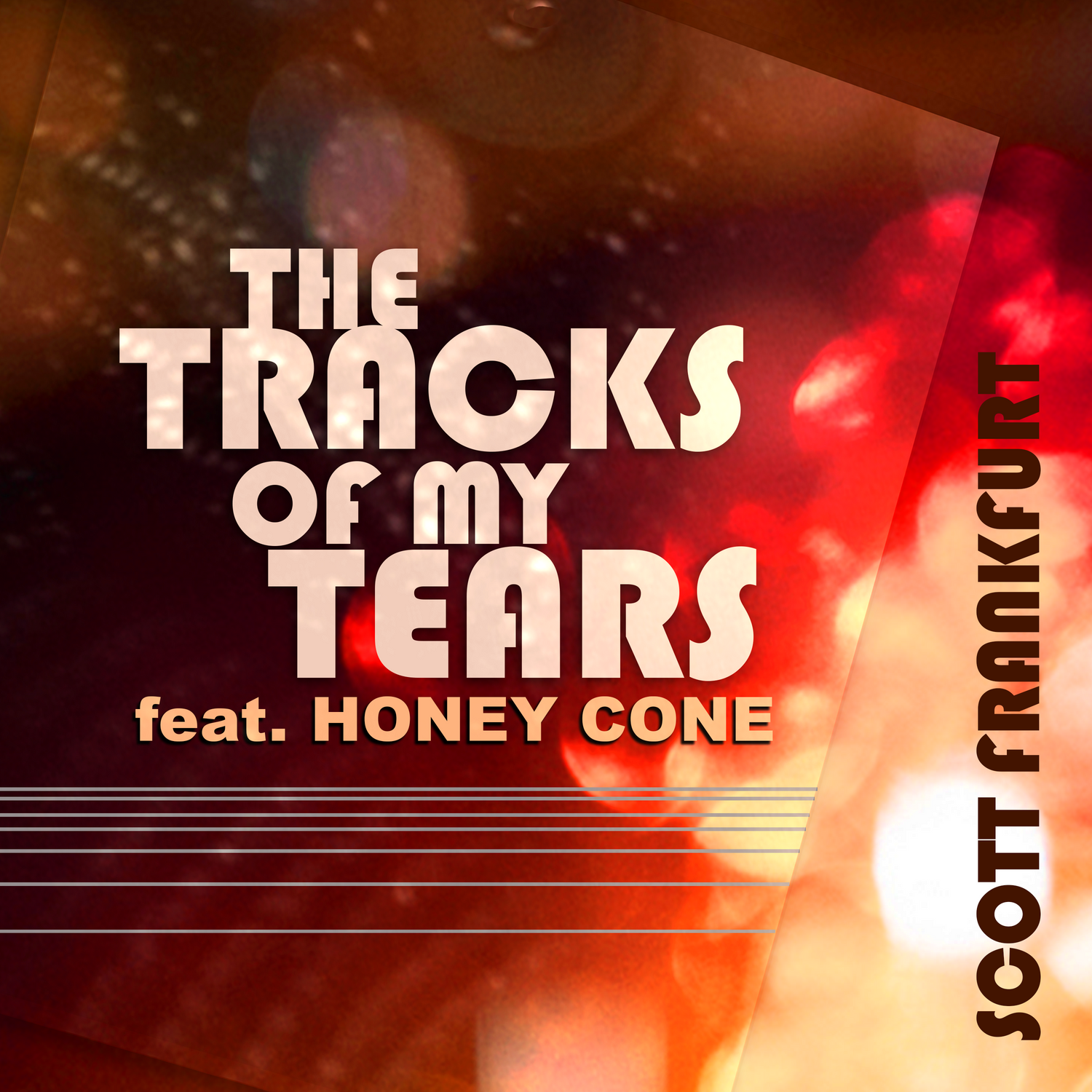 LINER NOTES

Scott Frankfurt Studio is proud to present the leadoff single from "Ten Million Miles," featuring Honey Cone, Verdine White and members of Earth, Wind & Fire performing the classic R&B hit at the Evergreen Stage (Burbank, CA). The song was written by Smokey Robinson, Marv Tarplin, and Warren "Pete" Moore and first released by Smokey Robinson & The Miracles in 1965.

I've always been attracted to juxtaposition - a heavy topic in a light mood or a light topic in a heavy mood - and it's a challenge to do well. "The Tracks of My Tears" is a Smokey Robinson masterclass of deep emotion dressed for a day at the beach. There are incredible versions of this song from Aretha Franklin, Gladys Knight, Linda Ronstadt and others - so, to me, taking this on meant bringing something unique to it. I was curious if a rock & roll edge would add depth to the legacy of this melody and lyric.

I recorded the song with a great band with the idea to explore a Rolling Stones feel. Monster drummer (for Paul McCartney) Abe Laboriel, Jr. (son of famed bassist Abraham Laboriel, Sr.) was on hand to add the "eight notes." That's the crazy thing - if I play those eighth notes it's ok. But when Abe plays the groove it is pure magical 100% feel-good mojo! Same eighths - but totally different result – and it makes the track. The version that day was really good - but a couple days later Abe asked for his drum stem (so I sent it) and the next day he's like "what do you think of this?" He sent a guitar part and a bass part that locked in like DNA! I knew I had "a record" at that point, because the feel was so good. Now I had to find the right singers.


I invited hall-of-famers Shelly Clark, Kathy Paris and Wendy Smith Brune (who operate as super group Honey Cone) to sing the leads. Some backstory - Jason Scheff introduced me to Shelly Clark and Verdine White of EWF (her husband) several years ago - and I started working for Honey Cone. Kathy Merrick is married to John Paris
(drummer for EWF). Verdine, John and I worked on many projects together after that. Wendy is also married to a guitar/vocal monster Romeo Brune. So the concept & lineup
was almost complete.

I wanted two guitarists for the live part of the track and luckily Andrew Synowiec could make the date, which was booked at a great studio, Evergreen in Burbank CA. The studio was perfect for the shoot and the staff was on point. Darrien Henning rolled the cameras.
CREDITS

Written by | Smokey Robinson, Marv Tarplin, Warren "Pete" Moore
Produced, Mixed and Mastered by | SCOTT FRANKFURT
Vocals | HONEY CONE - SHELLY CLARK WHITE, KATHY PARIS, WENDY SMITH BRUNÉ
Electric Bass | VERDINE WHITE
Drums | JOHN PARIS
Electric Guitar | ROMEO BRUNÉ
Electric Guitar | ANDREW SYNOWIEC
Keyboards | SCOTT FRANKFURT
Add'l Bass & Guitar | ABE LABORIEL JR.at Sacred Bovine Studio (Burbank, CA)
Add'l Background Vocals | HEATHER YOUMANS at Scott Frankfurt Studio (Woodland Hills, CA)
Arrangers | SCOTT FRANKFURT, ABE LABORIEL JR. & JACK MAJDECKI
Assistant Engineers | HANNAH KACMARKSY & MATHEUS MACIEL
Charts | JACK MAJDECKI
Video Footage | DARRIEN HENNING & CONNER LEE COUGHENOUR
Video Editing | VALERIE HERNANDEZ, SCOTT & SHARON FRANKFURT
SFS Crew | SHARON FRANKFURT, VALERIE HERNANDEZ, MATHEUS MACIEL, KATT PADDEN

Special Thanks to: Sharon (Bunny), Val (Valkyrie) Hernandez, Jack Majdecki, Vicki Giordano, Shade Tramp, Patrick Olguin, Laurence Anslow, Matheus Maciel, Katt Padden & Smokey Robinson

© 2023 Bleach Bros. Music (BMI)
All Rights Reserved.
www.scottfrankfurtstudio.com
Regular price

Sale price

$1.99 USD

Unit price

per

Regular price

Sale price

$1.29 USD

Unit price

per