Collapsible content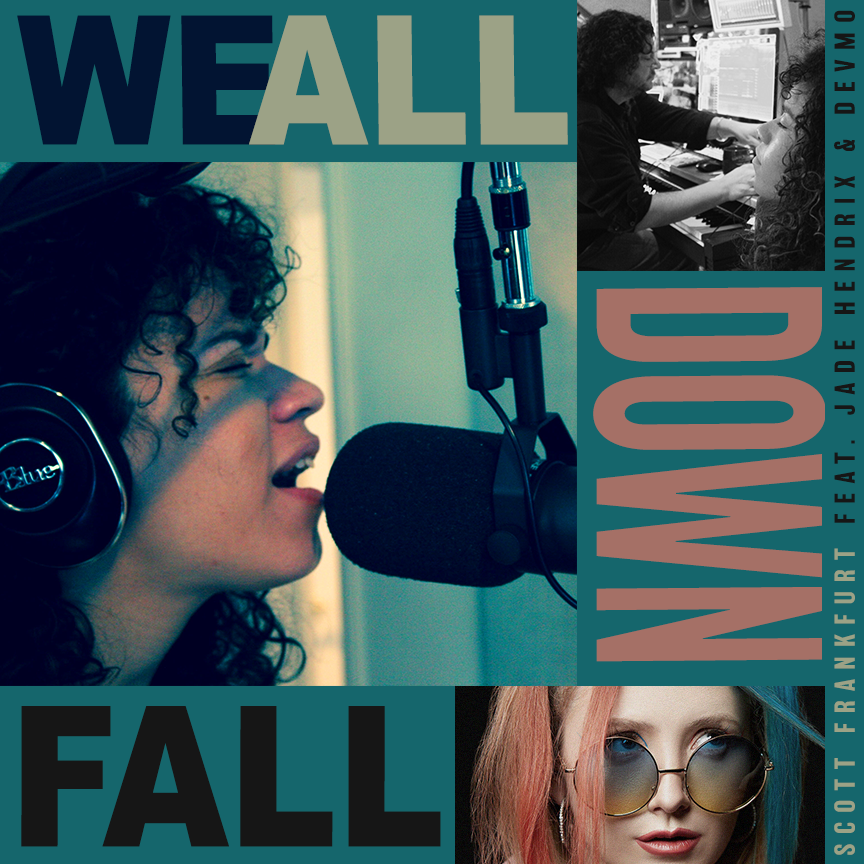 LINER NOTES

I met Jade though my talented nephew David Zimmer. She is the daughter of Sharon Hendrix - a legendary singer and performer - so Jade comes by her gifts honestly. She has bloomed into this amazing meta-human too - and her pen is as sharp as her beauty is deep. We've done many songs together including her "Farewell to Emerald City" album, which I had the pleasure to produce. I was in the mood to write a song that worked the  idea that we all fall down; we all fail somehow; our lives are far from perfect – and that includes everyone. I find the lack of humility in our culture to be astounding sometimes and I guess I was reacting to something - so I made the call to Jade and it went something like this… "Hi Jade! You wanna collaborate on a song that will essentially focus on indicting humanity" (chuckling) and she's like, "TOTALLY DOWN"! Ha! So off we went - starting with a looped riff I played on the Pedal Steel, and the result is just a treasure to me - potent, slightly edgy but lurking patiently behind Jade's unique dulcet tones.

Enter DEVMO who has been "rapping better than your boyfriend since 2015." lol…(that's taken from her socials). Made me laugh out loud. Truth is, it's totally true - she is a MONSTER in the genre and I am so blessed to have had the pleasure to work with her at SFS and on her own music. What a talent. I invited Devin to put the last verse together on our trio collaboration and she came up with a simultaneously powerful yet uplifting bevy of bars - and it adds just the thing I was looking for to bring this track to a penultimate close - which pays off with Jades echo to the great hymn The Solid Rock. I love the soup we created together and hope it turns thoughts to remember the "log" in our own eye.
CREDITS

Music and Lyrics | SCOTT FRANKFURT, JADE HENDRIX, & DEVIN MOSES

Vocals | JADE HENDRIX

Rap Performance | DEVMO

Pedal Steel, Drum Programming, Moog Bass | SCOTT FRANKFURT

© 2023 Bleach Bros. Music, Peatrie Publishing (SESAC), DEVMO Music

All Rights Reserved.
Regular price

Sale price

$1.29 USD

Unit price

per